American Express Company (AXP) posted a revenue of $10.9 billion for Q32021, up 6% from Q22021's figure of $10.24 billion.
Revenue was boosted for Q3 on the back of high consumer and small business spending (growing by 19%) after lockdowns were lifted. The current quarter's figure was higher than estimates of $10.53 billion and is forecasted at $11.3 billion for Q42021.
The net income was $1.82 billion for Q32021 compared to $2.28 billion in Q22021. It was a positive change to analyst's previous estimates of $1.34 billion for the quarter. Net income was lower despite a reversal of $191 million for provision of losses (compared to a provision for losses last year at $665 million). These were due to lower net write-offs and credit reserve releases of $393 million which are non-recurring items. Net income is forecasted to decline to $1.28 billion for next quarter.
Higher spending was witnessed by both existing card holders and the addition of 2.6 million new card holders, specifically millennials & Gen Z. The existing card members satisfaction rate also showed improvement compared to pre-pandemic levels.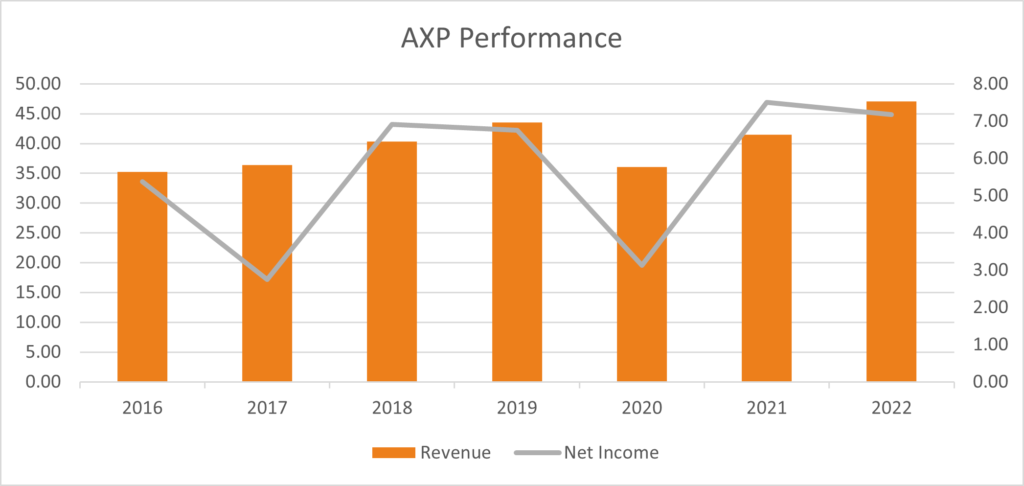 The company's EPS was down -0.19% to $2.27 for Q32021, compared to $2.28 for Q22021. It was still higher than analyst's estimates of $1.78 for the existing quarter and is forecasted at $1.67 for Q42021.
AXP's Chairman and Chief Executive Officer Stephen J. Squeri stated "We're operating from a position of strength, and we see more opportunity ahead to drive sustainable, long-term growth. With the progress we've made against our key priorities this year, we remain confident in our ability to be within the high end of the range of the EPS expectations we had for 2020 in 2022."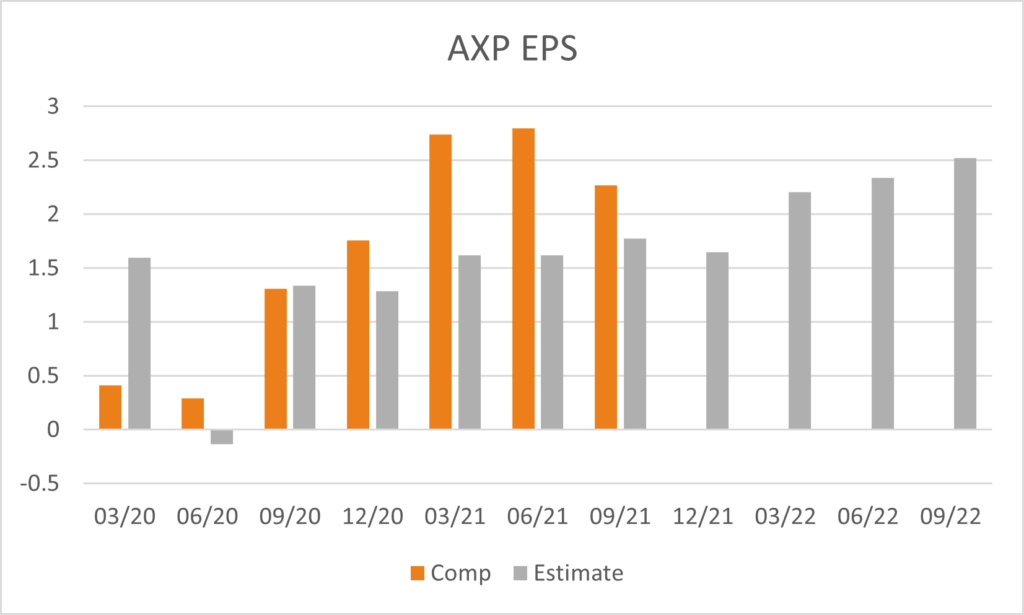 The results were well received by the market with the share price rising +5.41% to $187.08. The majority of analysts keep the stock on a positive outlook, with 45% proposing a buy and 48% proposing a hold position on the stock, with an average twelve-month price target of $188.36.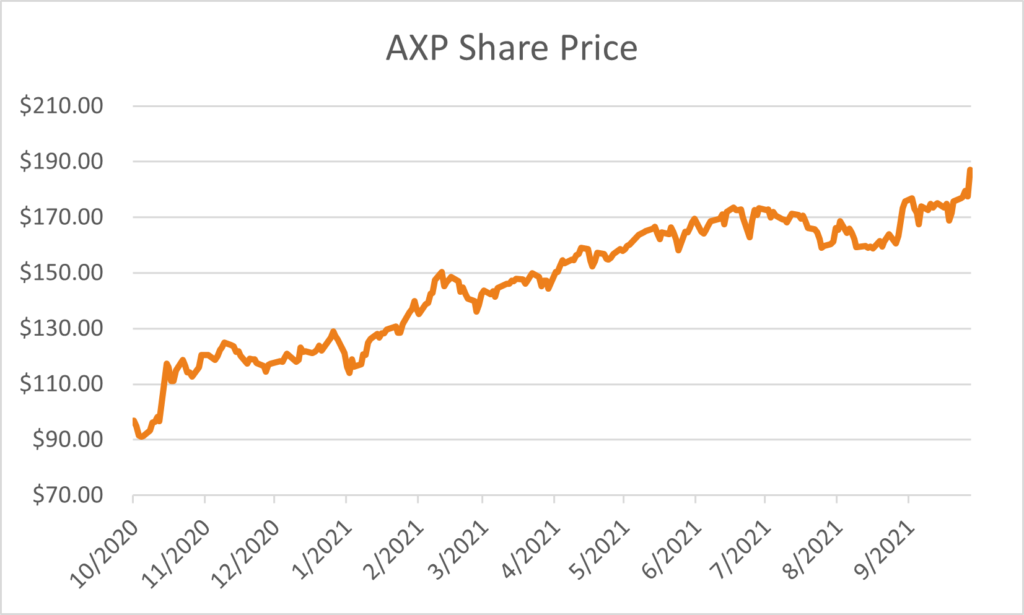 We are glad you liked it
For your convenience, this will appear under your Saved articles in the top menu.