O'Reilly Automotive Inc. retails and supplies automotive aftermarket parts, tools, supplies, equipment and accessories.
Key Statistics
52-Week Range
Avg. Daily Vol (3 Mo)
Market Value
Dividend Yield
Float %

Target Price
Consensus Rating
(5 strong buy – 1 strong sell)
Next Earnings Announcement
251.51 – 487.95
483,927
32,054.10
-%
98.6%
523.33
4.30
05/02/2021
O'Reilly sells products to do-it-yourself customers, professional mechanics, and service technicians with over 5,400 stores across the United States and Mexico. ORLY stocks well known products from premium brands such as Castrol, Turtle Wax and Valvoline and also offers a variety of services including diagnostic testing, electrical and module testing, tool loaning, paint mixing, wiper and bulb replacement, and recycling. The company offers its products to DIY customers and professional service providers, targeting a larger potential customer base through this dual market approach.
Sales have benefited due to the COVID-19 pandemic where cost-vigilance by car owners enabled them to catch up on deferred repair and maintenance on vehicles for DIY customers, which compose around 60% of O'Reilly's revenue mix. Same store sales growth for the DIY segment grew 16% in Q2 and a further 17% in Q3 and with buyers likely to hold cars longer post-pandemic, this favours the DIY and professional repairs segment. A risk to this is any resurgence in COVID-19 cases that results in lower miles driven. ORLY enjoys market leading operating margins due to top-line growth and cost control, although is likely to weaken as DIY enthusiasm, monetary stimulus and free time is likely to ease.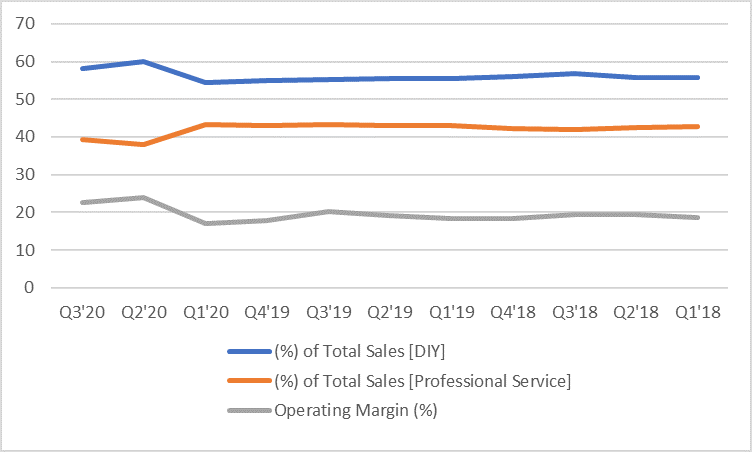 For the year ending December 2020 revenue is forecast to rise 2.0% to US$11,484.33b and a further 1.7% in 2021 to US$11,681.71. Adjusted earnings per share is expected to benefit from the DIY boom during the pandemic, rising 29.1% in 2020 to US$23.09 before tempering and declining -1% in 2021 to US$22.85. Based on these estimates the stock trades on forward P/E multiples of 19.4 and 19.6 in 2020 and 2021 respectively, a 31% and 48% premium to the peer group averages of 14.9 and 13.3 respectively.
The average target price of analysts covering the stock is $523.33 with 65% of analysts rating the stock as a buy, compared to 0% as a sell and 35% as a hold.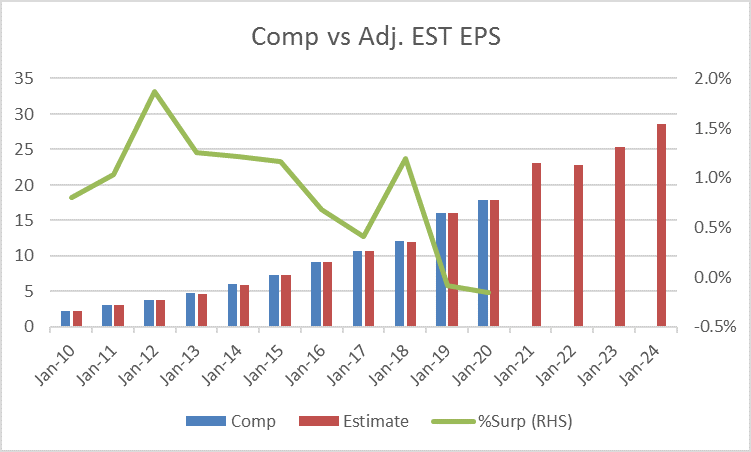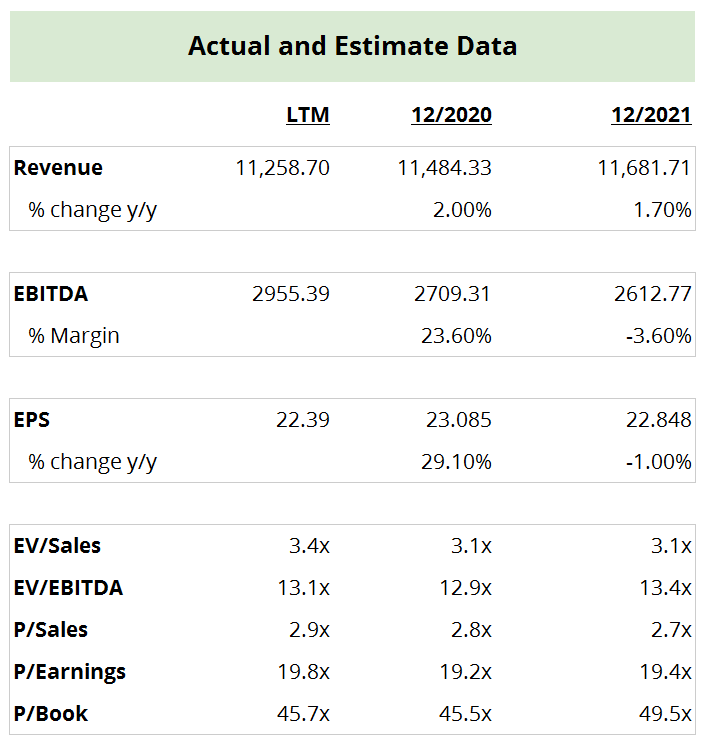 We are glad you liked it
For your convenience, this will appear under your Saved articles in the top menu.