Morning Market Wrap: Equities rally and yields fall as jobs report disappoints, ASX to edge higher
7 Jun 2021
U.S. equities rallied as bond yields tumbled on Friday as fewer than forecast jobs were added in May.
559k jobs were added in May, less than the 675k forecast with the April figure revised slightly higher to 278k from 266k previously. The labour force participation rate was little changed at 61.6% resulting in a decline in the unemployment rate to 5.8% from 6.1% previously and estimates of 5.9%. The underemployment rate edged lower from 10.4% to 10.2% and the number of employed remains about 7.6m below its peak in February 2020. While the increase in employment is a positive sign, along with rising average hourly earnings, +2.0% vs +1.6% forecast year-on-year, the figures help to justify the Fed's accommodative policy stance. Still, the debate around whether inflation will be transitory or not is unlikely to be sidelined with U.S. inflation data for May due on Thursday night forecast to show core prices rose +3.4% year-on-year from 3.0% previously.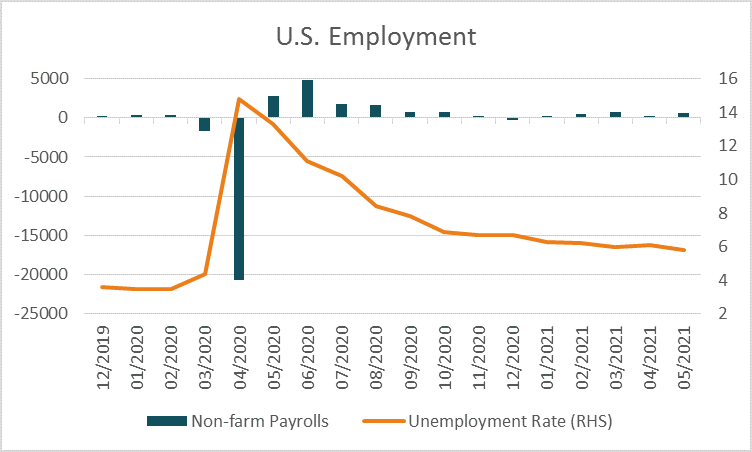 Treasury yields dropped with the 2-year down -1 basis point while the 10 and 30-year yields fell -7.2 and -6.5 basis points respectively to 1.56% and 2.23%. Breakeven inflation rates over 5 and 10-years were little changed, resulting in a -6.1 basis point drop in 10-year real yields and the U.S. dollar index fell -0.42% to 90.14. The S&P500 climbed +0.88% boosted by gains in technology +1.92% and communication services +1.36% while utilities -0.15% was the only sector down for the session. The Nasdaq Composite climbed +1.47%, the Russell 2000 closed +0.31% higher and the VIX slumped -8.98% to 16.42.
European stocks rose to new records boosted by the risk-on sentiment from the disappointing jobs report in the U.S and expectations for the ECB to keep policy easy longer than the Fed. The Euro Stoxx 600 rose +0.39% boosted by health care +0.91% and technology +1.21% while financials -0.53% and energy -0.54% underperformed. The Euro rose +0.33% to 1.2167, as did the Pound +0.36% to 1.4157. Over the weekend a meeting of the G7 in the U.K. reached a landmark deal for a 15% minimum global tax rate that would tax multinationals in countries where they make money, rather than just where they are headquartered.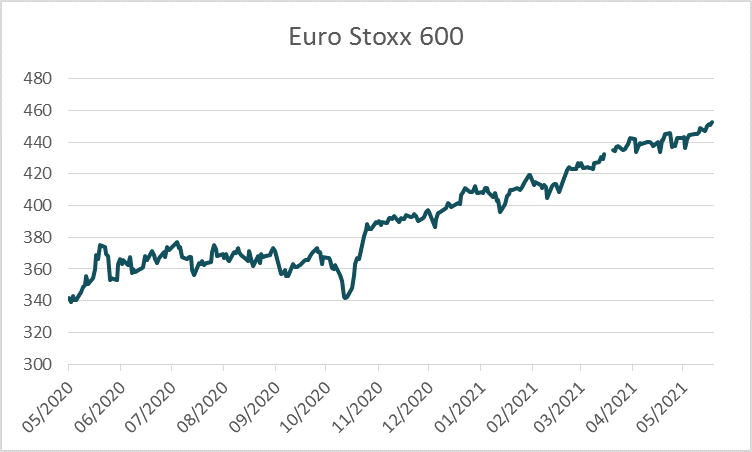 *Note: These prices are based on futures and/or CFD pricing and may therefore differ slightly from spot pricing.
The ASX looks set to push for a new record higher this morning with ASX200 futures up +0.10% to 7,300. The index rose +0.48% on Friday as gains in financials +1.31% and health care +1.36% offset a -1.48% decline in materials, taking the index's weekly gains to +1.61%. The Australian dollar rose +1.06% on Friday to 0.7739 against a broadly weaker USD while the yield on 10-year government bonds rose +2.2 basis points to 1.687%.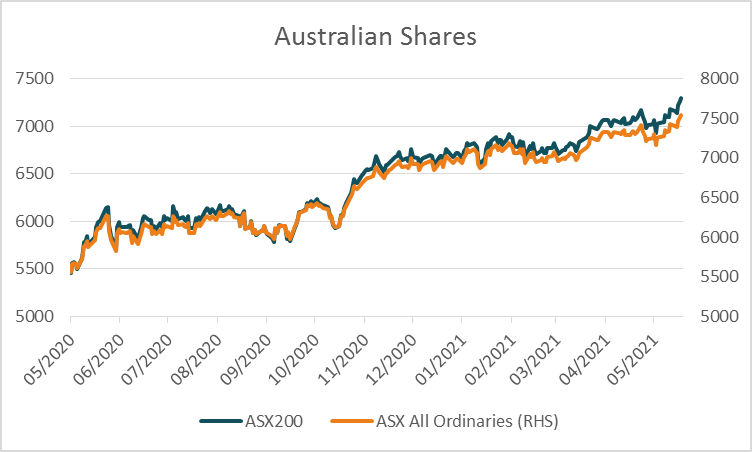 Commodities were broadly higher on Friday thanks to a weaker USD with both WTI and Brent crude up +1.18% and +0.81% respectively to US$69.62 and US$71.89. Aluminium rose +2.08% in London, as did copper +1.70%, nickel +0.72%, tin +2.93% and zinc +0.87%. Iron ore futures in Singapore finished -1.03% lower on Friday although have reversed those declines to trade +2.05% higher this morning at US$203. Lower real yields helped boosted precious metals on Friday with spot gold +1.11% higher at US$1,891.59 and spot silver up +1.32% to US$27.79. Meanwhile, Bitcoin closed -4.26% lower on Friday and weakened a further -3.18% over the weekend amid concerns of a further crackdown in China.
Economic data:
Australian Ai Group Services Index (MoM May) 08:30
Chinese Balance of Trade (MoM May) 13:00
This article was written by James Woods, Portfolio Manager, Rivkin Securities Pty Ltd. Enquiries can be made via [email protected] or by phoning +612 8302 3632.
We are glad you liked it
For your convenience, this will appear under your Saved articles in the top menu.