KEY CONCEPTS
< Go back
CRWD – Crowdstrike Holdings Inc.
CrowdStrike Holdings, Inc. (CRWD) is a technology firm which provides endpoint and cloud workload protection through a cloud-delivered platform. It was founded by George Kurtz, Dmitri Alperovitch, Gregg Marston and incorporated in 2011 and is headquartered in Sunnyvale, California. It's subsidiaries include CrowdStrike, Inc., Humio Limited, Secure Circle LLC, Preempt Security, Inc., and Payload Security UG.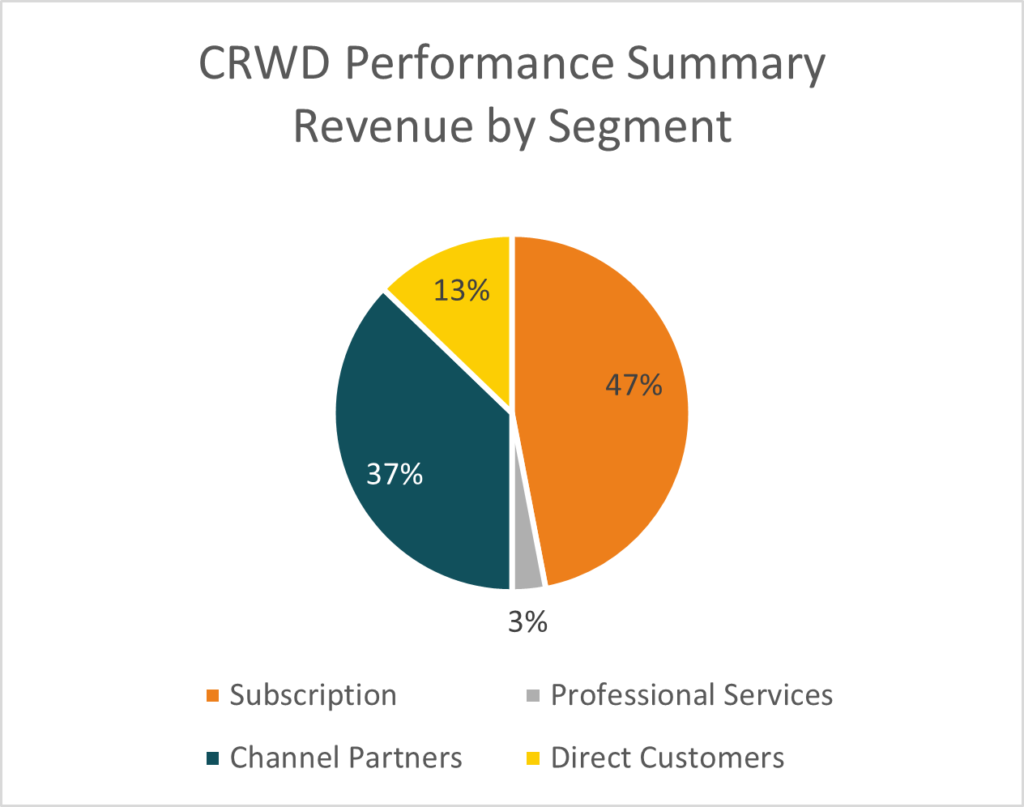 As at 31st Oct 2021 
CRWD categorizes its revenue in 4 segments: Subscriptions (47%), Professional Services (3%), Channel Partners (37%) and Direct Customer Sales (13%).
The subscriptions segment provides 19 cloud modules through its Falcon platform, covering various security markets which includes IT operations management, vulnerability management, threat intelligence, identity protection and log management. 
Its direct customer sales segment is the primary revenue generation stream, specifically for the platform and cloud modules.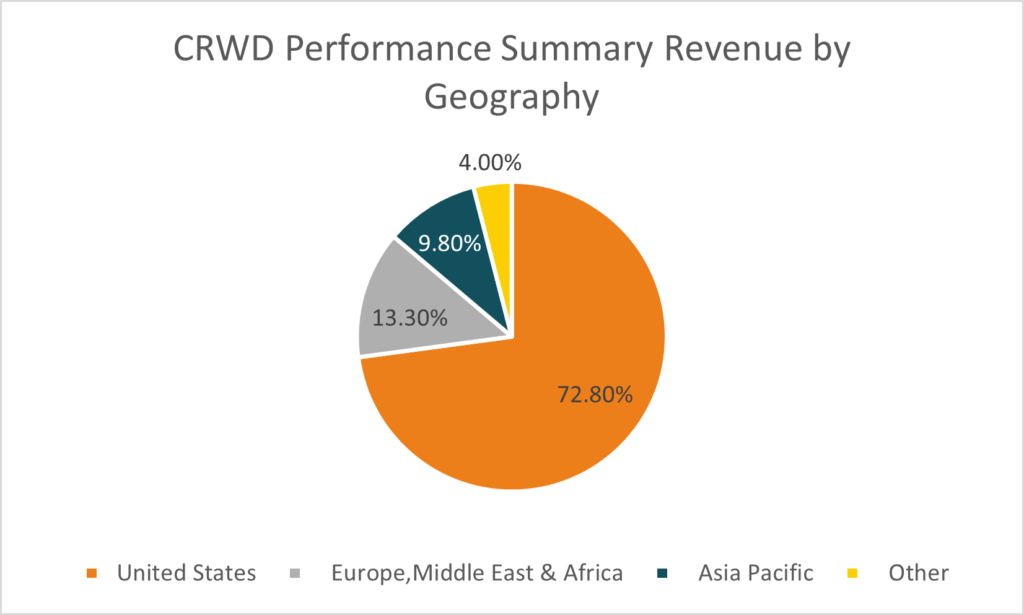 As at 31st Oct 2021 
CRWD operates on a global scale, with operations across 6 continents in countries including the US, Australia, Germany, India, Israel, Romania and the UK. It's revenue is primarily generated in the United States (72.8%), Europe, Middle East & Africa Region (13.3%), Asia Pacific (9.8%), Other (4%).