KEY CONCEPTS
< Go back
Teradyne Inc. – TER
Teradyne, Inc. (TER) is a company which designs, develops, manufactures, sells, and provides support services for automatic test equipment. It was incorporated in 1960 and is headquartered in North Reading, Massachusetts. TER operates in four segments; Semiconductor Test, System Test, Industrial Automation, and Wireless Test segments.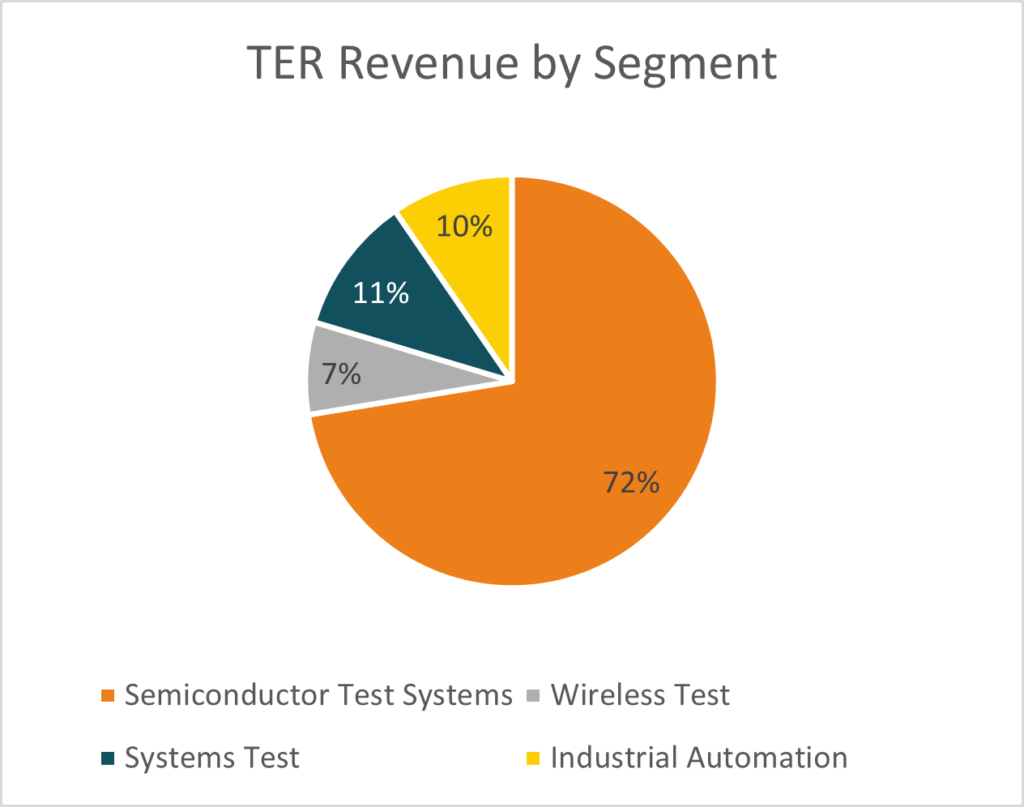 As At Oct 2021 
The semiconductor test segment (72%) offers services to a large variety of clients in the automotive, communication, smartphone, consumer, computer, electronic, industrial industries, as well as other industries. 
The system test segment (11%) caters to the defense/aerospace industry, providing instrumentation testing, storage testing, circuit board testing and inspection testing services. 
The industrial automation segment (10%) caters to the manufacturing, logistics and light industrial customers, providing robotic arms, autonomous mobile and advanced robotic control software. 
The wireless test segment (7%) caters to the wireless devices, including smart phones, tablets, notebooks, laptops, peripherals, IOT devices, as well as standards such as GSM, EDGE, Wi-Fi, CDMA etc.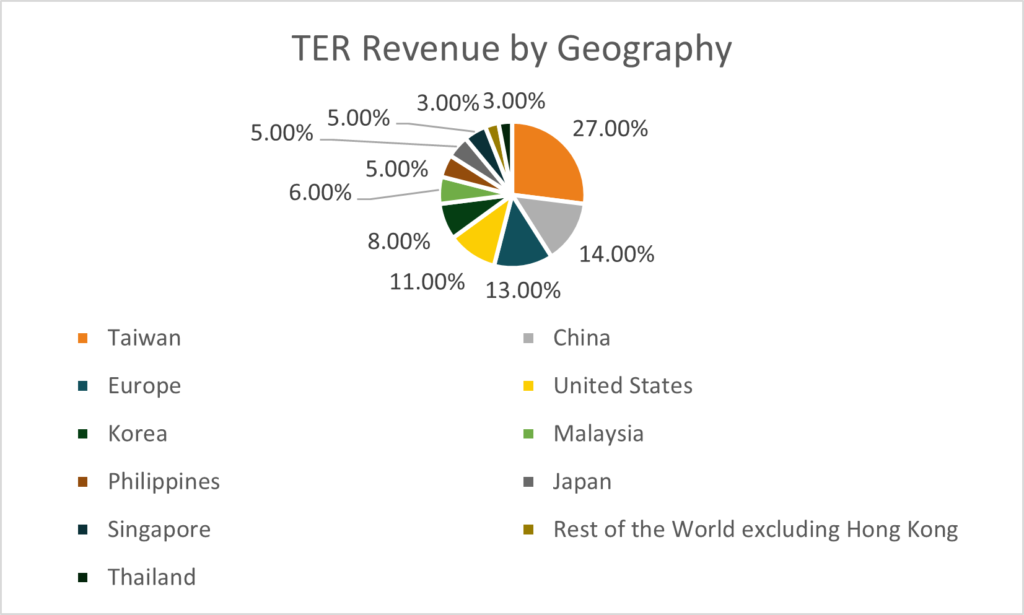 As at Oct 2021 
TER has a presence across all continents including Taiwan (27%), Europe (14%), Korea (13%), Philippines (11%), Singapore (8%), as well as Thailand, China, US, Malaysia, Japan and other countries (27%).