KEY CONCEPTS
< Go back
TSLA – Tesla Inc.
Tesla, Inc. (TSLA) designs, develops, manufactures and markets electric vehicles, and energy generation & storage systems. It was founded in 2003 and is headquartered in Palo Alto, California. It was formerly known as Tesla Motors, Inc. and changed its name to Tesla, Inc. in February 2017. It has a global footprint, with the US and China being its biggest markets.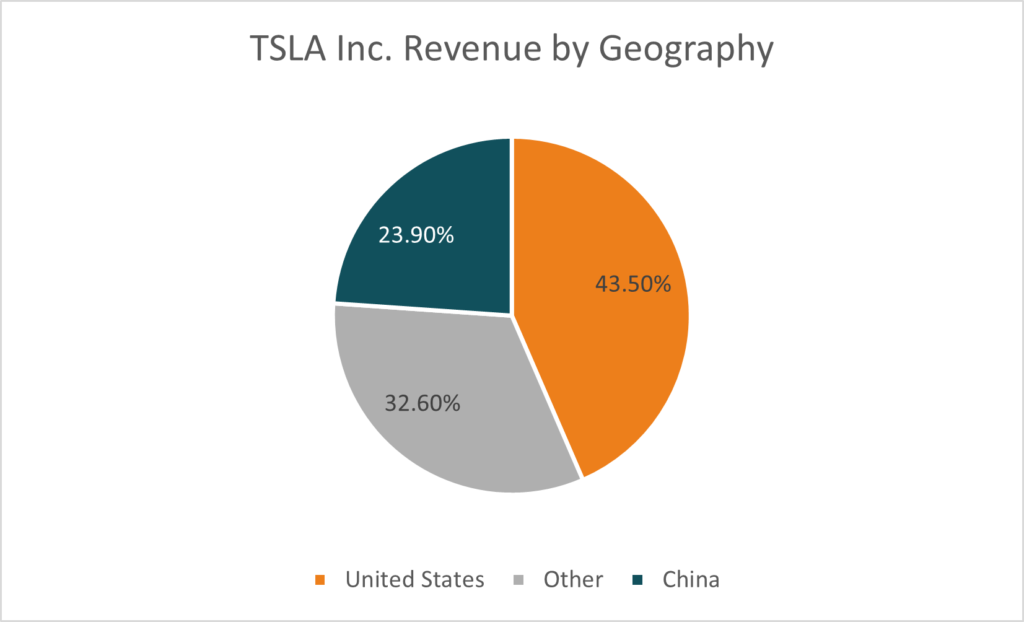 The company operates in two main segments: the Automotive, and Energy Generation & Storage. The Automotive segment sells electric vehicles (including sedans and sport utility vehicles) and automotive regulatory credits, Tesla Superchargers, in-app upgrades, and purchase financing & leasing services.
This segment is also involved in the provision of non-warranty after-sales vehicle services, sale of used vehicles, retail merchandise, and vehicle insurance, as well as sale of products through its subsidiaries to third party customers; services for electric vehicles through its company-owned service locations, Tesla mobile service technicians; and vehicle limited warranties & extended service plans.
The Energy Generation and Storage is the second business segment which designs, manufactures, installs/ sells, and leases solar energy generation and energy storage products. Its clients include consumers, commercial, and industrial customers and utilities. It uses multiple distribution channels including website, stores, and galleries, as well as a network of channel partners.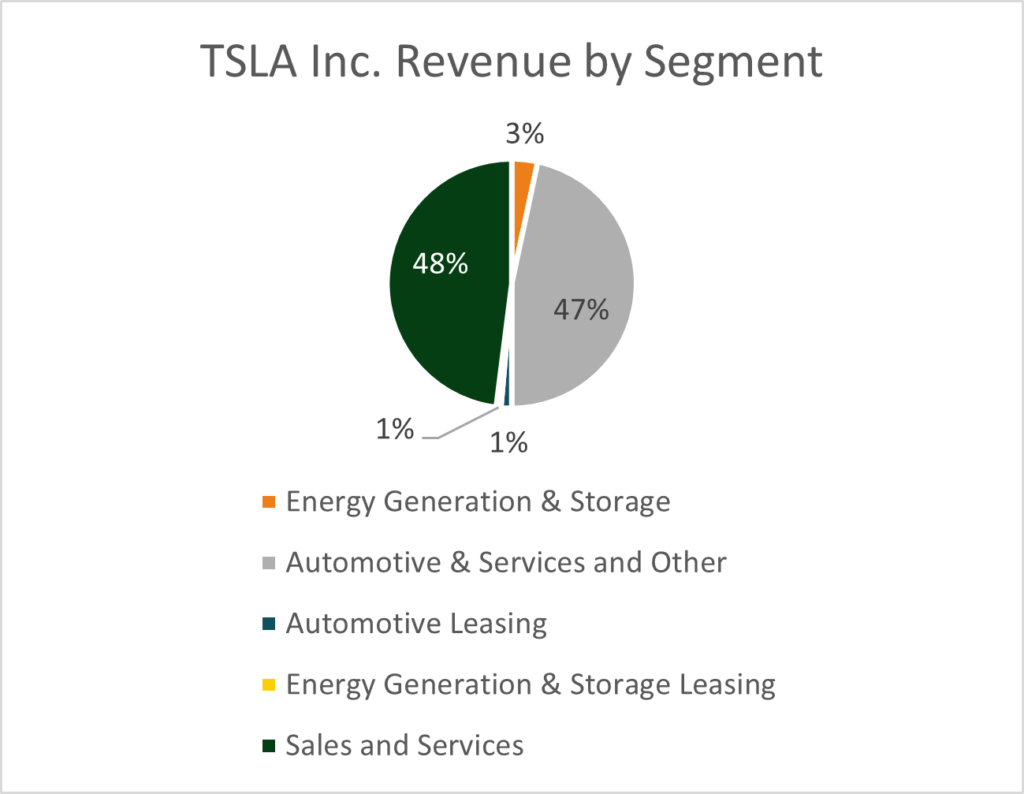 If you want to know more about TSLA:NASDAQ, click here to review the article written by our investment team.