Charter Hall Group (CHC) invests in and develops real estate within Australia.
Key Statistics
52-Week Range
Avg. Daily Vol (3 Mo)
Market Value
Dividend Yield
Float %
Target Price
Consensus Rating
(5 strong buy – 1 strong sell)
Next Earnings Announcement
4.83 – 14.12
10,797,044
6,451.00
3,0%
99.7%
12.13
3.67
19/02/2021
The company manages real estate investment funds and develops commercial, residential and industrials properties. Accessing capital from listed, wholesale and retail investors, CHC invests in opportunities including development, leasing, asset management and funds management. Revenue is generated through three channels, investment management, property services and development. Within investment management, management and performance fees are charged to investors on funds that CHC manage. Revenue from property services is generated through property management, development management, leasing, facilities and projects. Development revenue is from the sale of developed assets to customers.
Due to the impact of COVID-19 on office and retail assets revenue is forecast to decline -20.5% to $440m for the financial year 2021 before rising +7.9% in 2022 to $474.86m. Earnings per share is also forecasts to decline -22.5% in 2021 to $0.54 from $0.74 previously before rising +14.3% in 2022 to $0.61. Forecast earnings will see the stock trade of forward P/E multiples of 25.8 and 22.6 respectively, a premium compared to peer averages of 22.7 and 21.5 respectively. Despite the impact from COVID-19 CHC has a positive earnings growth outlook as well as low risk investment portfolio, managing $41.8bn on behalf of predominantly pension and sovereign wealth funds with long-term mandates.
The average target price of analysts covering the stock is $12.29 with 56% of analysts rating the stock as a buy, compared to 22% as a sell and 22% as a hold.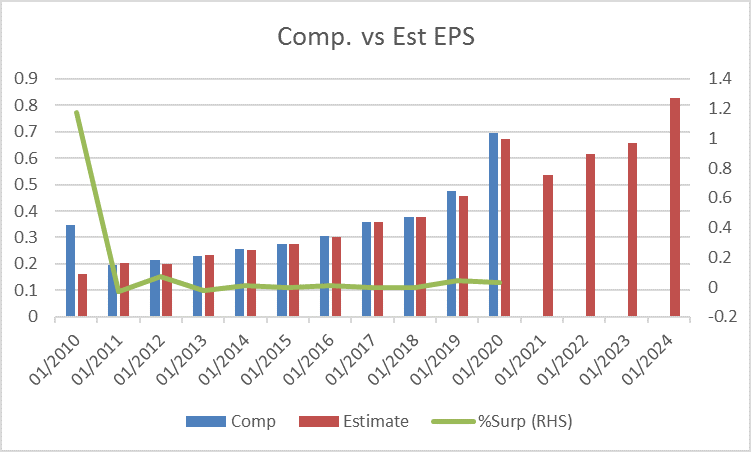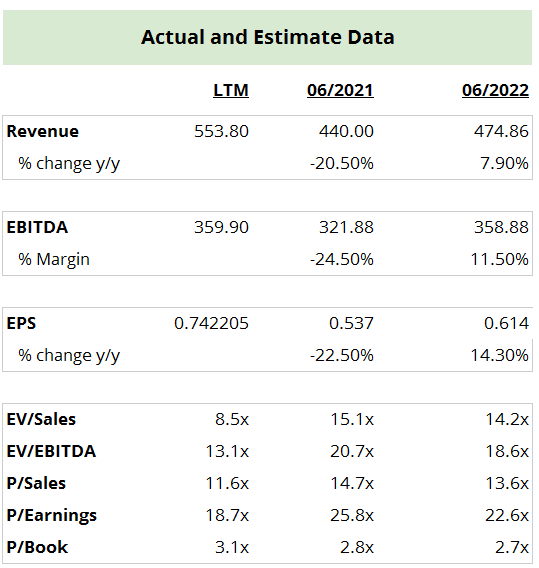 We are glad you liked it
For your convenience, this will appear under your Saved articles in the top menu.