Facebook, Inc.'s (FB) revenue for Q32021 was $29.01 billion, up by 38% compared to $21 billion for Q32020.
This was -1.5% lower than analysts' estimates for Q32021 of $29.453 billion, and 4.5% higher compared to Q22021's figure of $27.89 billion.
FB has announced its Q42021 revenue to be in the range of $31.5 – $34 billion, below analysts forecasts of $34.83 billion for the next quarter, due to strict restrictions from Apple on consumer data collection (a key factor for FB's online advertising), changes to Apple's IOS, and macroeconomic and covid-19 related factors. A share buy-back program repurchased $14.37 billion worth of stock in the third quarter, as well as announcing a $50b increase in the authorized amount under the share repurchase program.
Net income for Q32021 was at $9.19 billion, down -11% from Q22021 and analyst's estimate of $9.961 billion for Q32021. This is the result of investment in capital infrastructure of $4.54 billion and an increased headcount of 20% (total 68,177). Analyst's forecast net income to be $12.36 billion for Q42021, as the company is expected to announce further investments in infrastructure of $91-97 billion for the next quarter.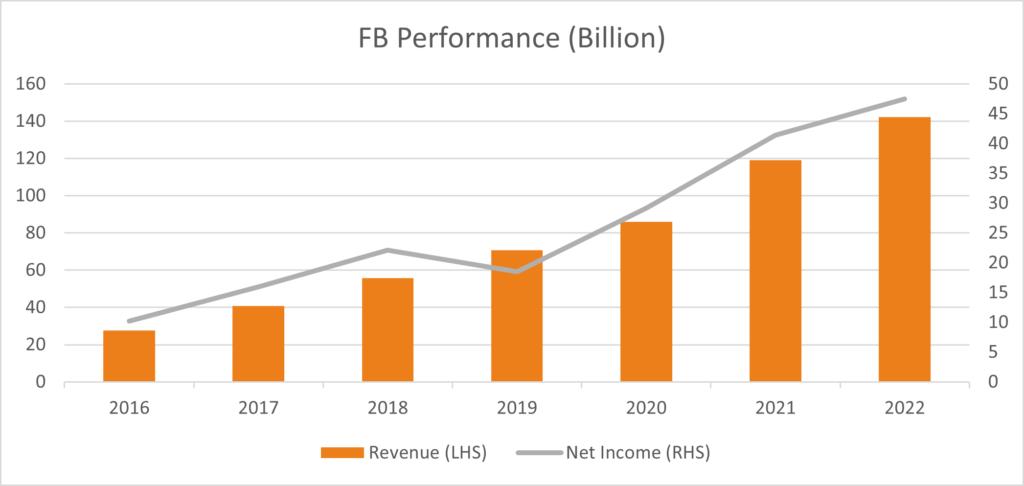 The company's EPS was $3.22 for Q32021, down by -10% compared to last quarter's $3.61 for Q22020, although managing to beat estimates of $3.17. Looking ahead the final quarter of 2021 EPS is expected to rise 27% to $3.99 on a GAAP+ basis.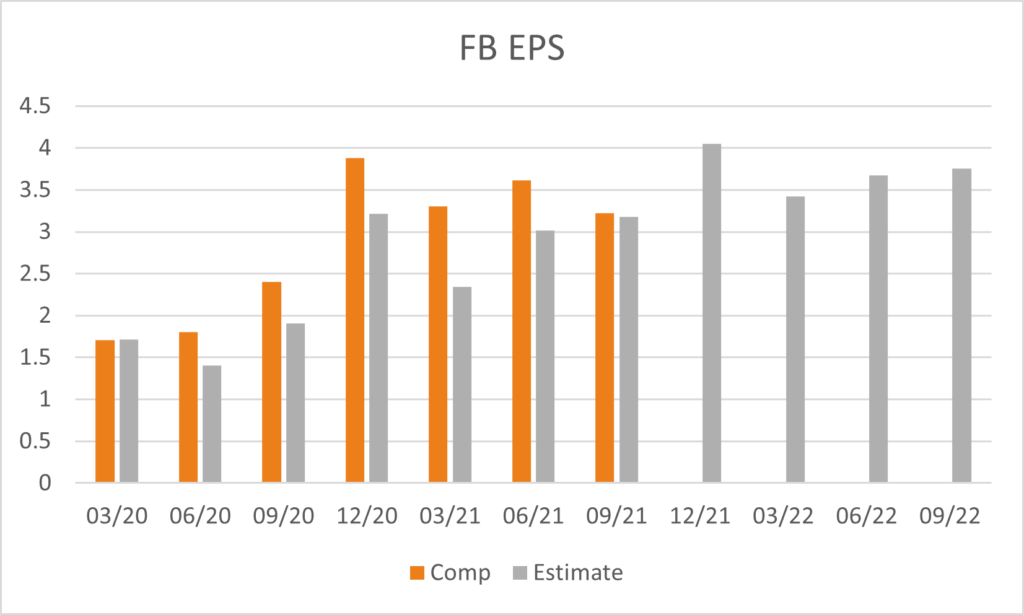 Founder & CEO, Mark Zuckerberg emphasized the company's focus on building a 1 billion user base on the metaverse and digital environment, whereby generating hundreds of billions in digital commerce. He stated:
"We made good progress this quarter and our community continues to grow, ……I'm excited about our roadmap, especially around creators, commerce, and helping to build the metaverse."
The company announced plans to restructure itself into two segments: Family of Apps (Facebook, Instagram, Messenger, WhatsApp and other services) and Facebook Reality Labs (FRL), which emphasizes the company's desire towards next generation of online social experience. This will allow investors to assess both the costs and revenue of major investments separately of its main digital advertising business.
Ahead of the release of earnings, the share price rose +1.25% to $328.69 and traded as high as $344 in after-market trading before finishing little changed. Analysts have a positive consensus on the stock: 80% have a buy and 14% have a hold position, with an average 12-month price target of $4.14.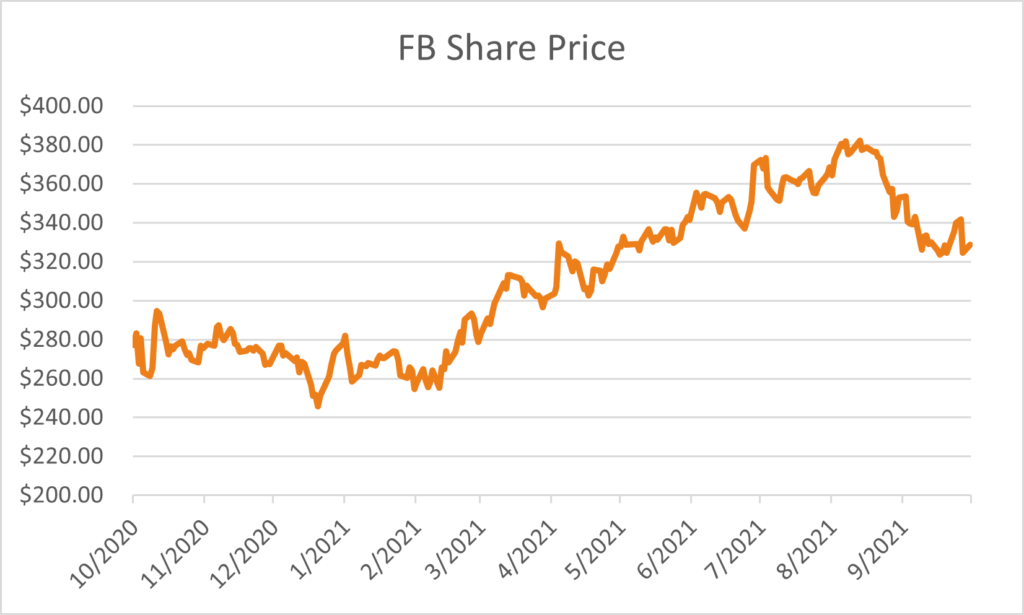 We are glad you liked it
For your convenience, this will appear under your Saved articles in the top menu.