Moderna Inc. operates as a clinical stage biotechnology firm.
Key Statistics
52-Week Range
Avg. Daily Vol (3 Mo)
Market Value
Dividend Yield
Float %
Target Price
Consensus Rating
(5 strong buy – 1 strong sell)
Next Earnings Announcement
17.68 – 95.21
9,669,706
32,622.3
–
81.8%
95.00
4.50
26/02/2021
The company focuses on the discovery and development of messenger RNA therapeutics and vaccines. Moderna develops mRNA medicines for infectious, immune-oncology and cardiovascular diseases. mRNA provides real-time instructions within the body to make proteins that drive human biology, including health and disease.
The share price has surged during the COVID-19 pandemic on the assumption of its successful vaccine mRNA-1273, in addition to other pipeline therapies. Following the success of Pfizer's vaccine trial that prevented COVID-19 in 90% of clinical trial patients, Moderna's first interim data is likely to be announced in November and report full-efficacy results by the end of 2020. Moderna also has a pipeline of other vaccines in development including it's most advanced pipeline asset mRNA-1647 for the prevention of cytomegalovirus (CMV), part of the herpes virus that causes cold sores and chickenpox. Additional vaccines including mRNA-1653 which combines antigens for human metapneumovirus (hMPV) and parainfluenza virus 3 (PIV3), both of which cause upper and lower respiratory disease that can progress to bronchitis or pneumonia.
Revenue is predicted to rise 549.3% in the financial year ended December 2020 from $60.2 in 2019 and a further 819% in 2021 to $3,593.3. Despite stronger revenue in 2020, adjusted earnings per share is expected to decline -5.1% to -$1.63 before rising 268% in 2021 to $2.74. While forecast to have negative earnings per share in 2020, the forecast growth would see the stock trade on a forward P/E multiple of 30.1 for 2021, a 57% premium compared to an average of 20.3 of peers.
The average target price of analysts covering the stock is $95 with 81% of analysts rating the stock as a buy, compared to 6% as a sell and 13% as a hold.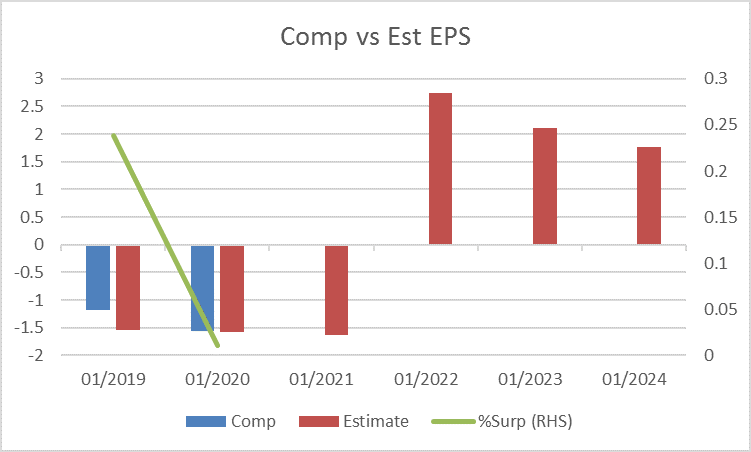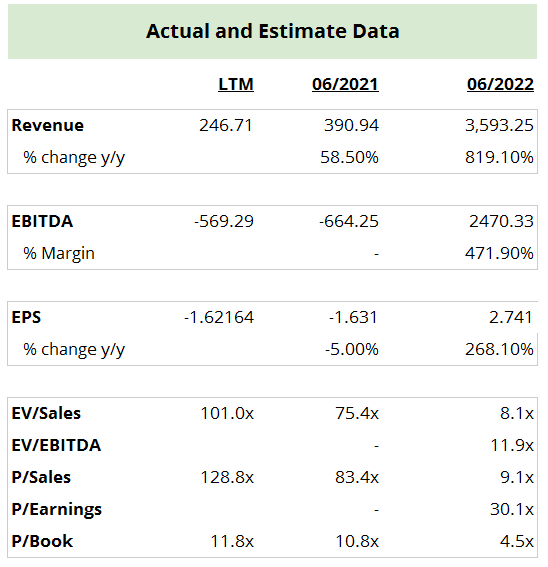 We are glad you liked it
For your convenience, this will appear under your Saved articles in the top menu.