PayPal Holdings, Inc. operates as a technology platform company that enables digital and mobile payments on behalf of consumers and merchants.
Key Statistics
52-Week Range
Avg. Daily Vol (3 Mo)
Market Value (m)
Dividend Yield
Float %
Target Price
Consensus Rating
(5 strong buy – 1 strong sell)
Next Earnings Announcement
82.07-249.85
8,999,440
280,960
0%
99.9%
241.85
4.58
03/02/2021
PayPal Holdings, Inc. operates as a technology platform company that enables digital and mobile payments on behalf of consumers and merchants. The Company serves customers worldwide, offering payment solutions where individuals and merchants can electronically transfer money across numerous methods including from bank accounts, credit cards or PayPal account.
Operating across over 200 markets, PYPL operates roughly 300 million active individual accounts and 25 million merchant accounts. Revenue is generated through fees on payment transactions, foreign exchange conversions, interest on customer deposits, credit and debit cards, and withdrawals from foreign bank accounts with transaction fees totalling approximately 90% of revenue. Based in California, approximately 55% of revenue is generated in the U.S., roughly 10% in the U.K. with the rest of the world accounting for the remainder.
PYPL stands to benefit in the shift towards digital payments, where penetration has been brought forward years due to the pandemic. It is also positioned to benefit from a resumption of in-store volume once the pandemic passes as it adds contactless in-store payments through its mobile wallets and QR codes. Additionally, products and services including cryptocurrency accounts, direct deposit and instalment payments should also help the uptake of its digital wallet, supporting growth.
In mid-2020, PYPL completed the acquisition of Honey Science Corp for US$4 billion. Honey helps consumers find discounts online, with PYPL intending to embed Honey into its applications and platforms to develop deeper engagement with its customers. PayPal also expanded its stake in GoPay China to 100% from 70% previously providing access to China's cross border retail import market, estimated at US$78 billion.
PYPL's growth has been stable in the high-teens year-over-year thanks to secular trends and effective mergers. Its two-sided network helps to boost this growth, targeting both merchants and consumers. For merchants PayPal offers payment solutions such as online and mobile payments, seller protection and gateway services, as well as value-added services such as loans, invoicing and reporting, fraud and risk management, shipping solutions and vendor payout. For consumers, PayPal offers easy checkout and payment solutions, buyer protection, instalment credit and discounts at the checkout while its Venmo wallet allows payment person-to-person, debit cards and instant balance transfers.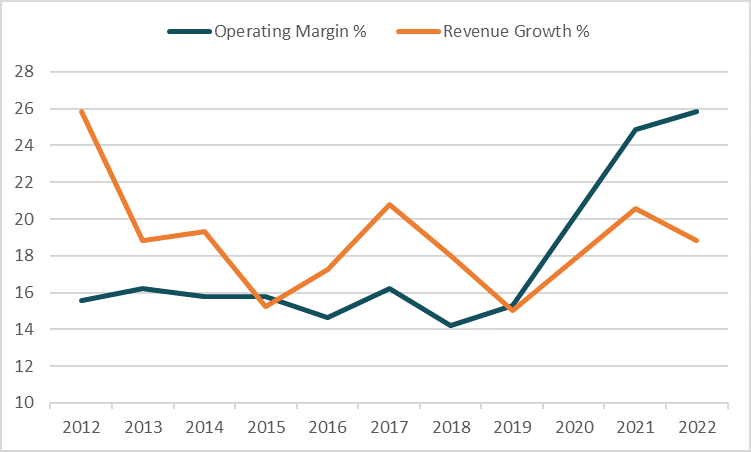 For the financial year ending December 2020, revenue is forecast to have risen +20.6% to US$21,428.9m and a further +18.8% in 2021 to US$25,459m. Adjusted earnings is forecast to rise +77% for 2020 to US$3.79 and a further gain of +20% in 2021 to US$4.54. Based on these adjusted estimates, the stock trades on forward P/E multiples of 52.8 and 42.4 respectively, 86% and 83% premiums to the peer group averages of 28.3 and 23.2.
The average target price of analysts covering the stock is $241.85 with 83% of analysts rating the stock as a buy, compared to 2% as a sell and 15% as a hold.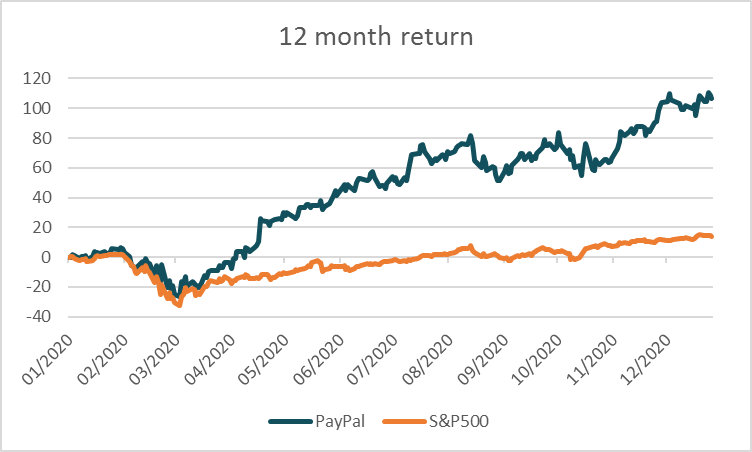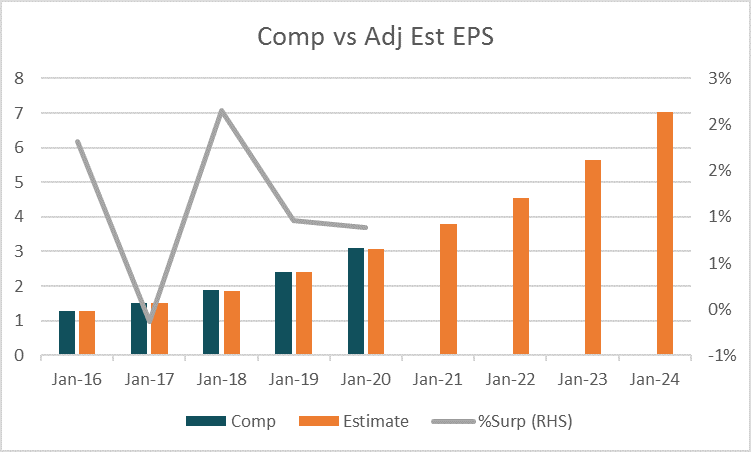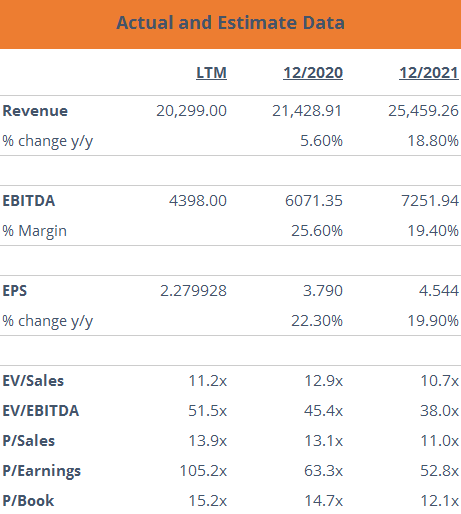 We are glad you liked it
For your convenience, this will appear under your Saved articles in the top menu.