Biogen Inc. (BIIB) develops and manufactures therapies, focusing on neurology, oncology and immunology, addressing diseases including multiple sclerosis, non-Hodgkin's lymphoma, rheumatoid arthritis, Crohn's disease, Alzheimer's and dementia.
Key Statistics
52-Week Range
Avg. Daily Vol (3 Mo)
Market Value
Dividend Yield
Float %
Target Price
Consensus Rating
(5 strong buy – 1 strong sell)
Next Earnings Announcement
223.25 – 374.99
1,615,636
37,548.6
–
99.0%
291.23
3.46
29/01/2021
BIIB's majority of sales related to multiple sclerosis treatments, about 60% of revenue, followed by revenue from its partnership with Genentech developing CD20-targeting antibodies used to treat chronic lymphocytic leukaemia and non-Hodgkin lymphoma which accounts for 16% of sales. Another key source of revenue is Spinraza which is used to treat Spinal Muscular Atrophy (SMA) totalling 15% of sales while the small remainder from royalties and collaborations. Geographically the U.S. is the largest market for revenue totalling 55% of sales.
Shares recently surged 44% on initial optimism from the U.S. Food and Drug Agency (FDA) staff regarding Biogen's Abucanumab drug for Alzheimer's treatment. However, those gains were quickly reversed after the U.S. Federal Food and Drug Administration advisory panel voiced significant concerns about the clinical data and analyses which it viewed as insufficient to show the treatment worked, making it unlikely the drug would be approved.
For the year ending December 2020 revenue is forecast to decline -6.9% to $13,390m and a further -14.9% to $11,390 in 2021. Adjusted earnings per share is forecast t rise +6.1% in 2020 to $33.43 before declining -23.7% in 2021 to $25.51. The stock currently trades on forward P/E multiples of 9.6 for both 2021 and 2022, modestly below the average of peer's which trade on 11.1 and 10.6 respectively.
The average target price of analysts covering the stock is $291.40 with 31% of analysts rating the stock as a buy, compared to 11% as a sell and 57% as a hold.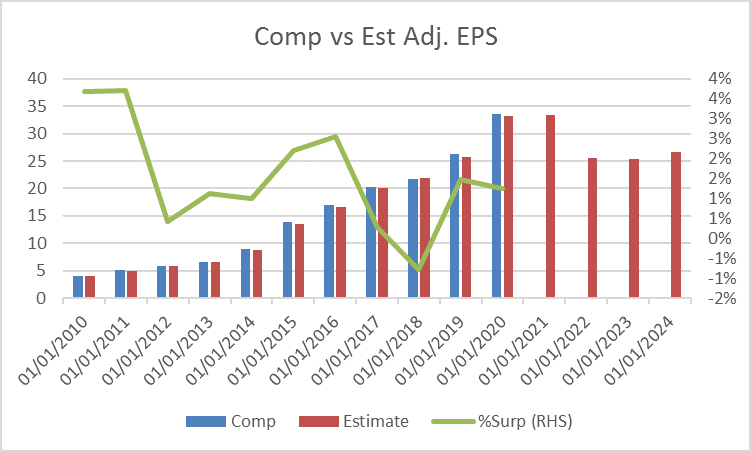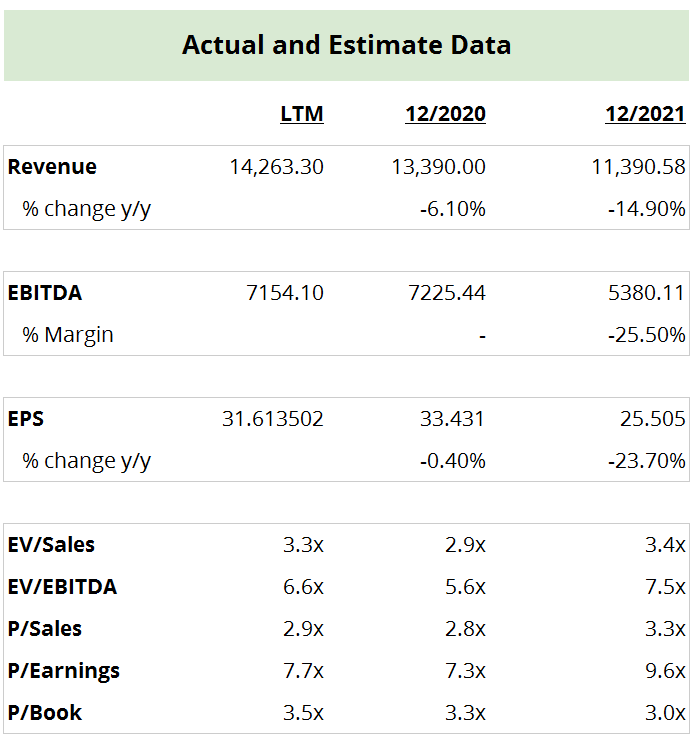 We are glad you liked it
For your convenience, this will appear under your Saved articles in the top menu.